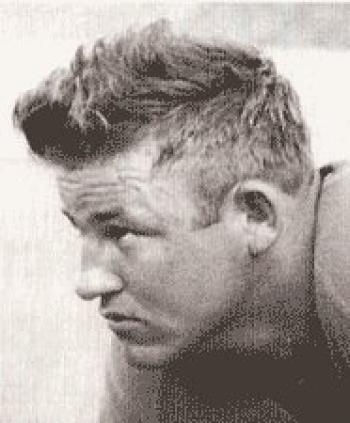 Bobby Nuss was a standout athlete at St. Aloysius High who went on to play football for Tulane University. He later became a coach at St. Aloysius High and Chalmette High. As the head football coach at Chalmette High, Nuss became the all-time school leader in wins (79) while amassing ten consecutive winning seasons (1965-1975). Six of his ten consecutive winning seasons were coached in the highly competitive Catholic League.
During his career at Chalmette High, Nuss also became an established track and field coach, winning multiple district championships and coach of the year awards over the course of only five years. Under his leadership, Chalmette High would host numerous state track meets. The oldest running track meet in the New Orleans metro area today (the Bobby Nuss Track and Field Invitational) was named after Nuss in 1986.
After retiring, Nuss stayed involved in football by becoming a chain holder for the National Football League. He was holding the chains during Super Bowl XII when former Chalmette High quarterback and Nuss protégé Norris Weese took the field for the Denver Broncos. Nuss passed away in 1990. The football stadium at Chalmette High was named after the legendary coach in 1991.