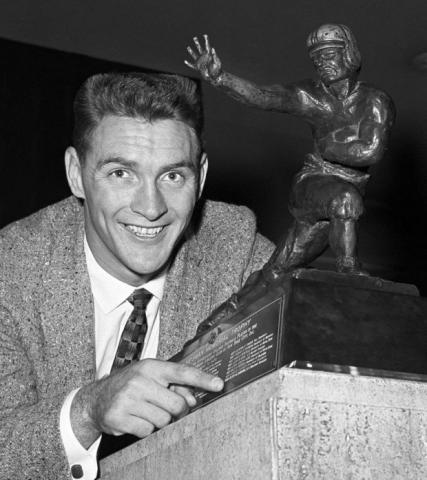 The St. Bernard Sports Hall of Fame and Gulf Coast Bank are proud to announce its 21st annual induction class and award winners. Former professional baseball player Craig Westcott will head this year's induction class, which also includes former standout athlete and coach Dr. Tommy Warner and All-Time Sunbelt Conference golfer Crystal Elliers Domreis. The Humanitarian of the Year Award will go to Betty Cure Richards and the Elphage Caillouette Special Recognition Award will be presented to Lonnie Coppersmith. The Amateur Athletes of the Year are Brent Bailey (basketball, track, and cross country) and Kelli Gallardo (volleyball and soccer) of Chalmette High.
Westcott attended Archbishop Hannan High, where he earned All-State recognition and amassed a career batting average of .487. He went on to play college baseball at Belhaven and Delgado, and would later play for five years in the San Franscisco Giants professional baseball system. Warner was a standout football and baseball player at Redemptorist High and Tulane University before becoming a longtime football and baseball coach at Chalmette High. Domreis was a state champion golfer at Hannan High before going on to to have a distinguished golfing career at the University of New Orleans. She would later be named to the All-Time Sunbelt Conference golf team.
Richards coached softball in St. Bernard for decades, including at Andrew Jackson High and PGT Beauregard. She is credited with blazing the trail for generations of outstanding females athletes. Coppersmith is a longtime volunteer at Norman's Boxing Gym in Arabi. He has been training amateur boxers at Norman's for over 25 years.
LSU legend and Heisman Trophy winner Billy Cannon will be the guest speaker at this year's ceremony. The event will be held at the St. Bernard Sports Hall of Fame Center at Val Reiss Park in Chalmette on Saturday, April 9th at 6:30pm. Tickets are $500/table of ten or $50/person, which includes dinner and an open bar (beer and wine). A cash bar will be available for other beverages. Please forward all ticket inquiries to one of the following Hall of Fame board members:
Roy Cortes (985) 246-8354
Dr. Bryan Frichter (Teasurer) (504) 554-2685
Eddie Appel (President) (504) 301-6135
The Hall of Fame may also be reached on Facebook (St. Bernard Sports Hall of Fame group page), Twitter (STB Hall of Fame @ParishHOF), or at www.stbhof.com.